Cartridge Filtration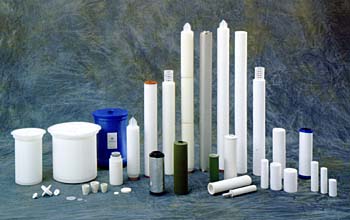 W

incross offer a full line of products to span the filtration spectrum--from prefiltration of visible contaminants to reverse osmosis of atomic and ionic particles--and the industry's widest range of filter media. These products provide the flow rates, filtration levels and retention ratings customers demand. More important, they meet rigorous quality standards, so you can count on consistent, reliable performance no matter which products you choose.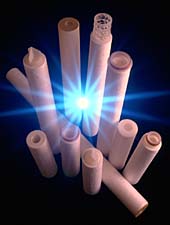 DEPTH FILTERS
Wincross carries depth cartridge filters-- Purtrex®, Hytrex® and Selex®--offer high dirt-holding capacities over a wide range of efficiency levels in the 1 to 75 micron range. There is a depth filter to meet almost any application need.
PLEATED FILTERS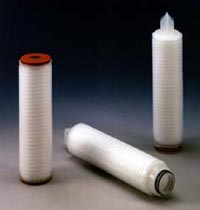 We offer the widest range of pleated cartridge filter media in the industry for exacting particle retention (0.01 to 40 microns). Flotrex™ filters provide prefiltration and product clarification. Memtrex™ filters sterilize pharmaceutical products, intermediates, process chemicals, ultrapure water and solvents. Ventrex™ filters protect tanks and process air from bacterial contamination.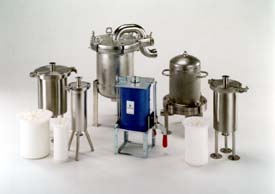 ROLLED FILTERS
Spiraltek™ rolled filters provide an economical alternative for the most demanding applications. Their spiral-wound, tangential flow design creates a sweeping action that significantly increases dirt-holding capacity, eliminates blind spots and improves gel retention. They also enable safe handling of corrosive and hazardous materials.
INDUSTRIAL MEMBRANE ELEMENTS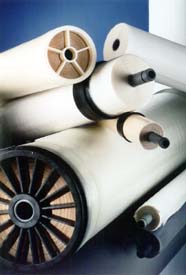 Wincross offers industrial-size crossflow membrane elements by OsmonicsÒ . Desal™ and Osmo® membrane products cover the full range of crossflow filtration technologies, from microfiltration to reverse osmosis. For common water desalination applications, cellulose acetate (CA) membrane offers special chlorine tolerance, while polyamide (PA) thin-film composite membrane delivers higher rejection levels.
For process applications, Wincross offers a wide range of membrane types. The Duratherm™ membrane element, for example, provides high-temperature resistance. Other special polymers fit specific requirements for pressures or pH levels.

FILTER HOUSINGS
Select from a complete line of plastic, sanitary and industrial stainless steel housings. We offer durable housings to fit any industry-standard cartridge filters in a variety of end-adapter configurations.
MEMBRANE ELEMENT HOUSINGS
We design our membrane element housings for easy assembly and reliable performance over the life of the membrane system. The rigid stainless steel construction resists corrosion, prolongs durability and provides precise tolerances. Customized designs (including ASME code designs) are available in a variety of coupling and closure systems.
INORGANIC FILTERS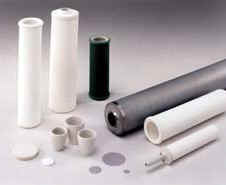 Inorganic filters, made from stainless steel, ceramics or silver metal, can be cleaned for reuse. These bubble-point testable media offer broad chemical compatibility and are highly temperature resistant.

COALESCING EQUIPMENT


Our liquid/liquid and liquid/gas coalescing units are engineered to continuously separate water-hydrocarbon emulsions, hydrocarbon vapors, liquid hydrocarbons, organic vapor and particulates from compressed air, water, gases and steam.

Jump to media filtration!