Chemical Services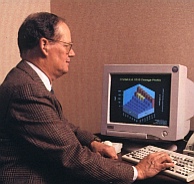 W

incross offers a vast line of chemical products and treatment services. As a member of the Eastern Technologies Network of Regional Water Treatment Professionals, By combining a vast repertoire of problem solving skills, extensive system knowledge, and the proper application of our versatile product line, Wincross is able to minimize or eliminate potential problems at their onset.
Boiler Water


Corrosion, scale and deposits are the enemies of any boiler system. They cause piping and mechanical failures and increase fuel consumption by decreasing heat transfer efficiency. Solving boiler, process steam and condensate system problems requires a total systems approach to water treatment. Your water treatment professional has the knowledge and the expertise to understand the most complex systems and to apply the appropriate treatment program.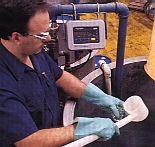 Cooling Water


The challenge of controlling corrosion, deposition and microbiological activity in critical HVAC and process cooling water systems is compounded by environmental constraints. Cost effective control is available through the application of second generation, molybdate and phosphate based formulations or the highest technology all-organic inhibitors. We offer a wide range of effective EPA registered biocides for safe and reliable microbiological control.

Potable Water


Only NSF approved ingredients are used to formulate our versatile line of potable water treatment products. Whatever the water supply or distribution system problem, we bring together the technical expertise and the chemistry to solve it.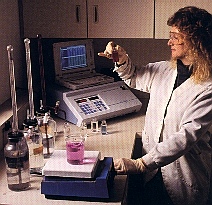 Process Water


Our utility and process water treatment programs are designed to conserve water while meeting plant effluent requirements or providing recycle opportunities. We offer a wide range of coagulants, polymers, and flocculants and other waste treatment specialties to meet the growing needs of industrial water users.

Wincross Water Services, Inc. is a member of the Eastern Technologies Network of Regional Water Treatment Professionals

.