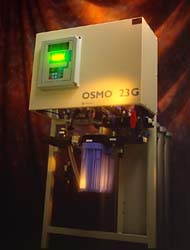 W

incross realizes the demand for high quality water in the health care industry. Wincross has worked with numerous facilities to develop a system suited with the patients in mind. No matter what the application, Wincross has a reverse osmosis unit suited for the job.

RO FOR KIDNEY DIALYSIS PATIENTS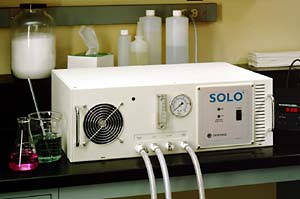 Our SoloÔ unit provides pure water for single-patient kidney dialysis. Small, quiet and mobile, it's easy to operate in hospitals and other medical environments that require flexible, on-demand dialysis. Click here to learn more about the SoloÔ .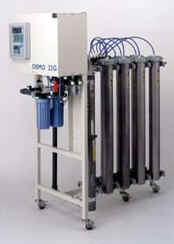 RO FOR KIDNEY DIALYSIS CENTER
The Osmo 23G RO machine provides pure water for dialysis clinics, where demand is continuous and predictable. Osmonics designed the 23G to meet both U.S. and global standards, and these units are rapidly being employed in clinics throughout the world. Click here to learn more about the 23G Ô .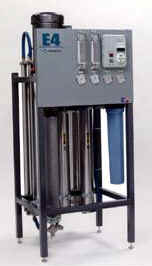 COMMERCIAL RO
The rugged, compact E-Series RO machines provide reliable output at an economical price. The E4 and its smaller E2 counter-part suit commercial applications such as car washes, restaurants, greenhouses and grocery stores. Future E-Series machines will accommodate even larger flow capacities.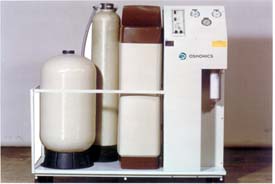 SELF-CONTAINED RO
The Portapure™ II combines a water softener, activated carbon pre-treatment, reverse osmosis purification and storage tank in a compact, skid-mounted package. This convenient, self-contained unit is popular around the world for medical, laboratory, pharmaceutical and potable water applications.
ENGINEERED MEMBRANE EQUIPMENT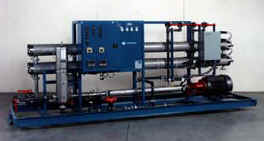 Osmo-brand engineered equipment offers the robust design of our standard machines in a modular format that can be tailored for both pure water and process membrane applications. Each standard platform--from the wall-mounted 19C to the skid-mounted 54A--can be customized with different membrane elements, control modules, housing arrays and pumps to provide a wide range of performance levels.