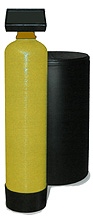 W

incross designs, engineers, and supplies a wide variety of water softeners for a myriad of uses -- from boiler water pretreatment, to car washes, laundromats, and almost any other application. Wincross' trained technical staff will analyze the on-site water quality to develop a course of action which will meet the goal of achieving water with zero hardness.

We offer softeners in a variety of capacities from single units to twin-unit alternating systems. All units provide maximum performance and require minimal maintenance. In addition, choose between traditional time clock initiated units or obtain maximum efficiency through computer metered systems.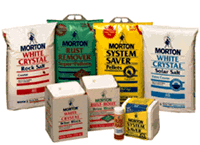 All of our units feature high quality softening resin for a long, dependable life; hydraulically balanced valve pistons; and non-corrosive fiberglass tanks with one piece thermoplastic liners. In addition, our brine tanks are constructed of tough, high density polyethylene and feature grid plates for maximum brine saturation.
Wincross also supplies high quality regeneration media including solar salts and potassium chloride.